Meet
Dr. Chaneve Jeanniton
A board-certified oculofacial plastic surgeon, Dr. Jeanniton believes that beauty lies in the details — of our individual characteristics and expressions. She also believes in the veracity of science, data and research. The intersection of these principles underpins her dedication to holistically maintaining and celebrating your features at her boutique Brooklyn, New York, practice.
Taking into consideration your aesthetic vision, as well as the specific Surface, Shape and Structure™ of your face, she prescribes efficacious services and cosmetic procedures — ranging from eyelid surgeries to non-surgical therapies to integrated Signature Face & Eye Treatments — that stay true to your anatomy and leverage your body's own regenerative capabilities.
As a female physician, Dr. Jeanniton has experienced many of the services she offers and directly relates to her patients' concerns. She understands that facial refinement is a deeply personal journey that continues long after you've left her practice, and she aims to be with you every step of the way.
Accordingly, Dr. Jeanniton created epi.logic skincare, which complements Brooklyn Face & Eye's services and addresses patient requests for a simple, yet effective daily skincare regimen. Her commitment to her patients also motivates her ongoing education, which includes attending leading domestic and international conferences to stay abreast of the latest industry technologies and techniques.
Dr. Jeanniton is a diplomat of the American Board of Ophthalmology and serves on the teaching staff of the New York Eye and Ear Infirmary of Mount Sinai Hospital for the clinical and surgical education of its residents. Additionally, she volunteers annually in the Dominican Republic, providing care to the underserved.
Education and Training
• Tulane University, B.S.
• SUNY Stony Brook School of Medicine, M.D.
• Ophthalmology Residency: Mount Sinai St. Luke's – Roosevelt Hospital Center
• Ophthalmic Pathology Fellowship: New York Eye and Ear Infirmary
• Oculoplastic and Reconstructive Surgery Fellowship: New York Eye and Ear Infirmary
Distinctions
• Alpha Omega Alpha Honor Medical Society Member
• Distinguished Woman in Medicine
Credentials
To complement her facial rejuvenation offerings, Dr. Jeanniton collaborates with licensed skin therapist and esthetician Samantha Mims, whose custom facials and targeted skin therapies enhance and preserve cosmetic results.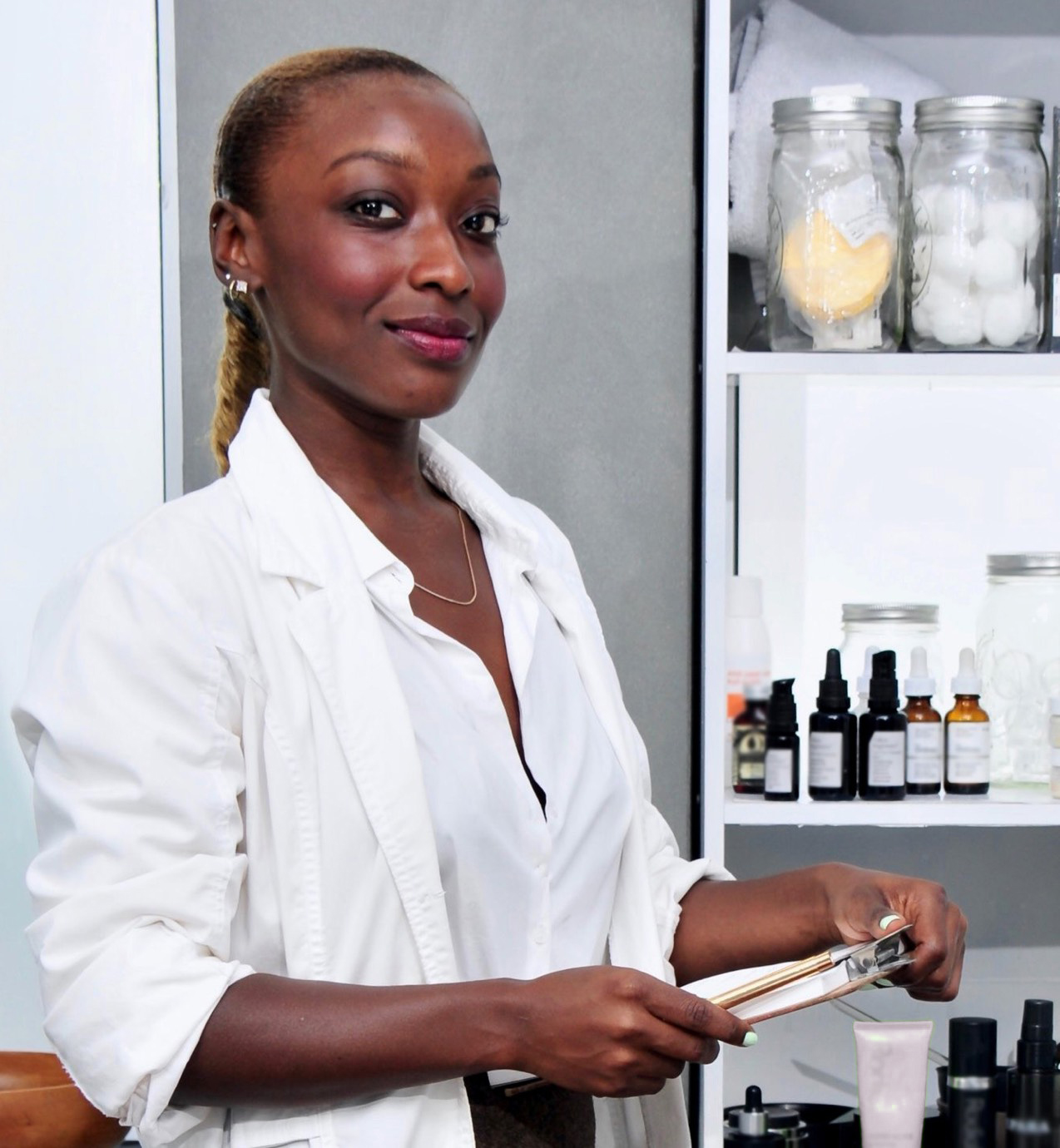 Meet Samantha Mims
Samantha knows that health and beauty go hand in hand. Her range of facials and targeted skin therapies aim to improve both. Performed at Brooklyn Face & Eye using curated skincare products (including epi.logic) and ideal either as complements to Dr. Jeanniton's services or on their own, they heal and treat your skin. At the same time, they educate you on how understanding and caring for your skin can empower you to begin or maintain a healthy, holistic lifestyle.
Visit Brooklyn Face & Eye
Brooklyn Face & Eye is located on the ground floor of a traditional brownstone in the residential New York City neighborhood of Park Slope, Brooklyn, adjacent to Prospect Park. Like Dr. Jeanniton, the practice and its staff are welcoming and discreet, and the environment simultaneously inviting and private.